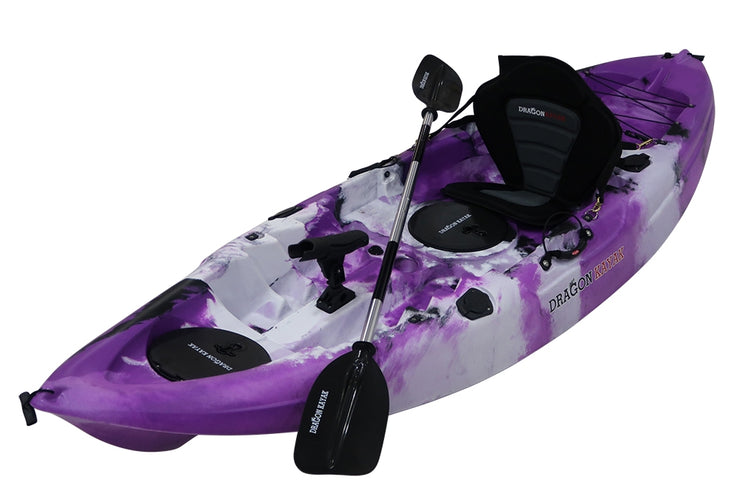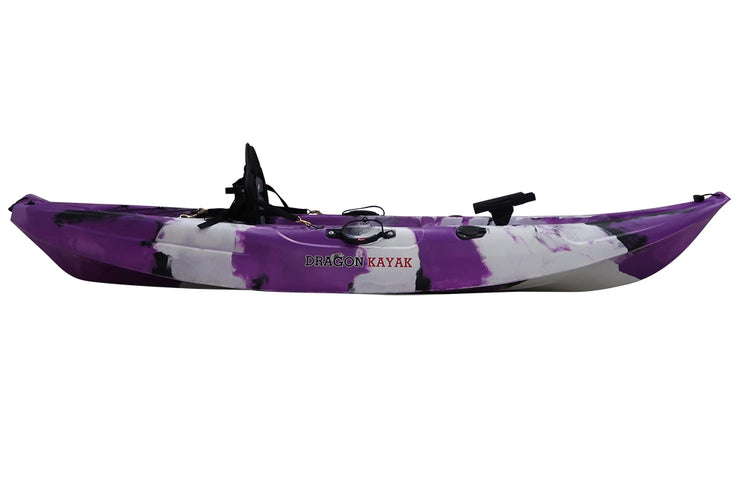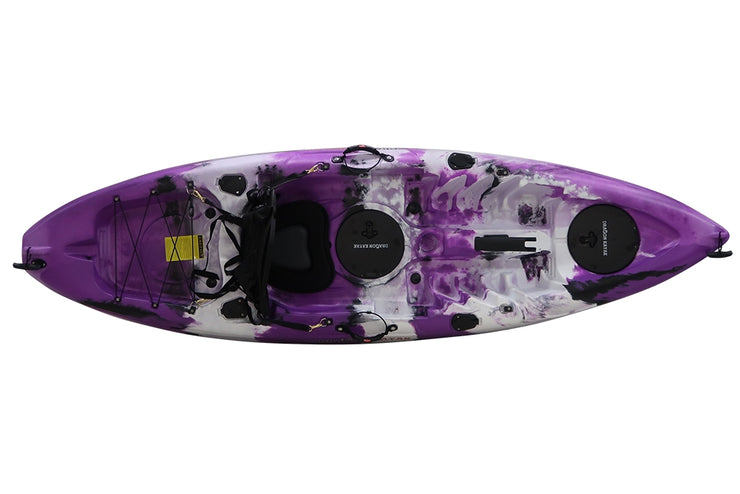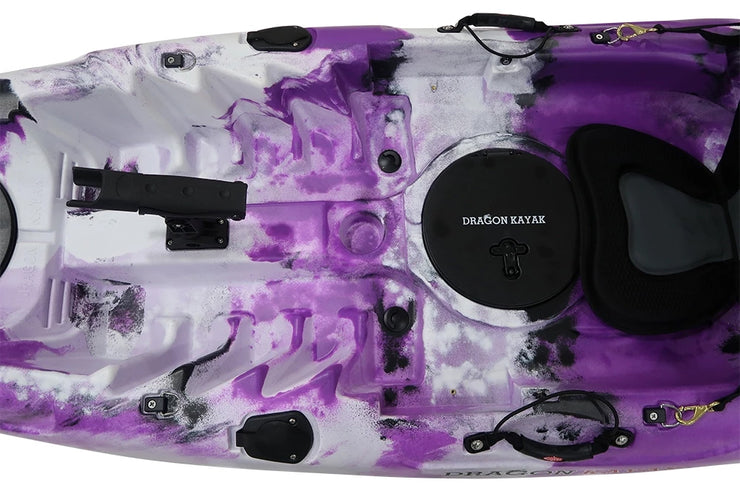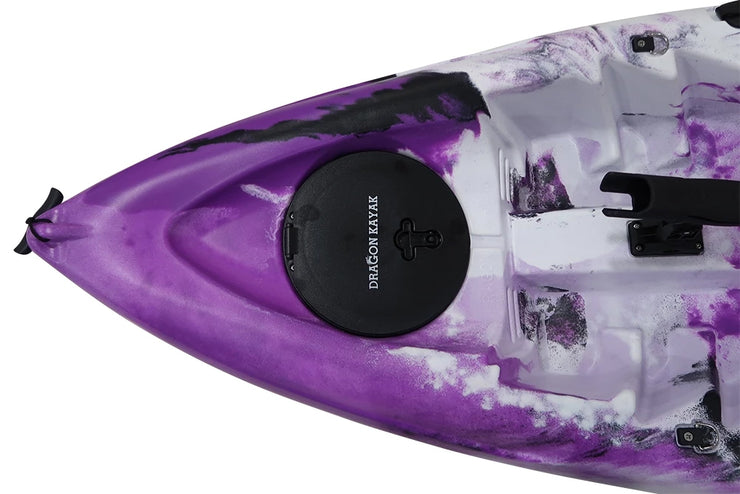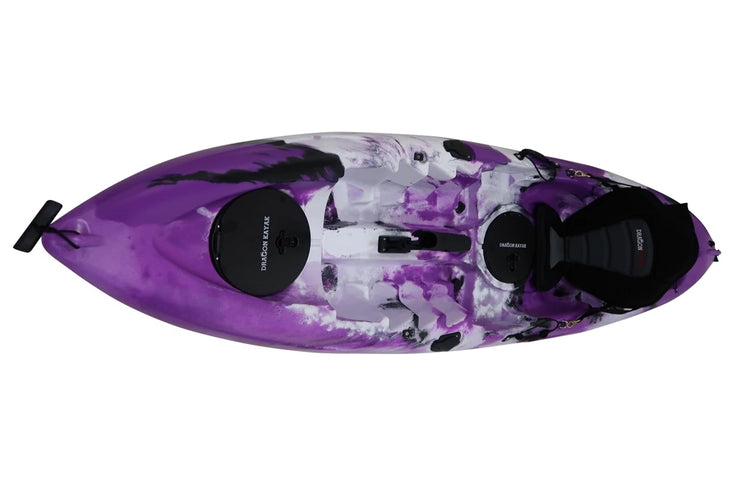 Professionally designed, rigged and engineered in Australia, the Dragon Kayak is second to none.
The engineered Bow and Stern design enhances manoeuvrability, tracking and speed. The streamlined hull offers improved hydroplaning and reduced water resistance. The dragon kayak comes fully rigged and ready for the water.
This craft is suitable for recreational use or the profisher. This is a quality built Kayak made to Australian Standards. Dragon Kayak use UV resistant polyethylene imported from USA for both strength and durability.
Profisher Kayak Features :
Full Size: 280cm (L) 86 cm(w)x 40cm (H)
Sleek hydrodynamic design makes this craft smoothly and effortlessly slice through the water
Max Capacity: 150kg
Linear polyethylene construction
Large Rear storage well with secure bungee straps
Professionally designed hull for a smooth stable ride
Kayak weight: 22KG
Six scupper holes with drain plugs
Carry handles at both sides
Toggle carry handles at front and rear
Built-in Bottle holder
Package INCLUDES:
1 X Single Seater Kayak - Purple/Black/White
2 x extra large 28cm twist and lock waterproof hatch
4x built in  Flush Rod Holders
2 rod holders at the back of the fishing seat
1x 360 degree adjustable, removable swivel fishing rod holder
1x Deluxe fishing seat
1x Ultra light Sport Paddle
Package Deal - Single Seater Kayak
1x Ultra-light sport paddle
1x deluxe fishing seat with rod holders
1 x adjustable swivel rod holder
Package Deal - Single Seater Kayak
1x Ultra-light sport paddle
1x deluxe fishing seat with rod holders
1 x adjustable swivel rod holder