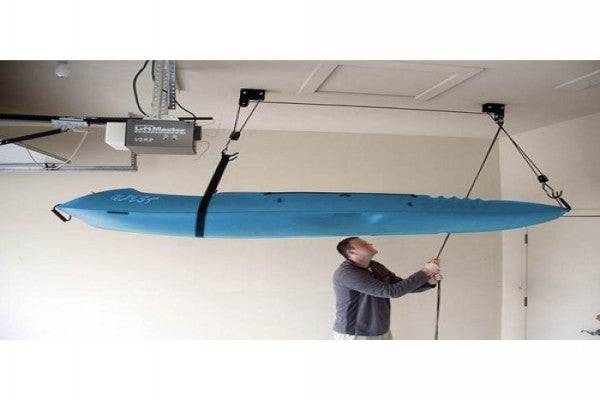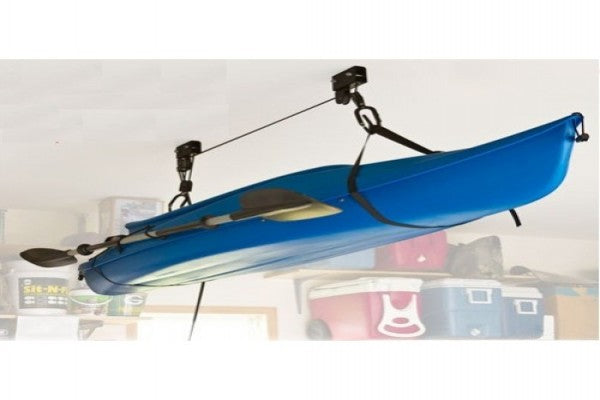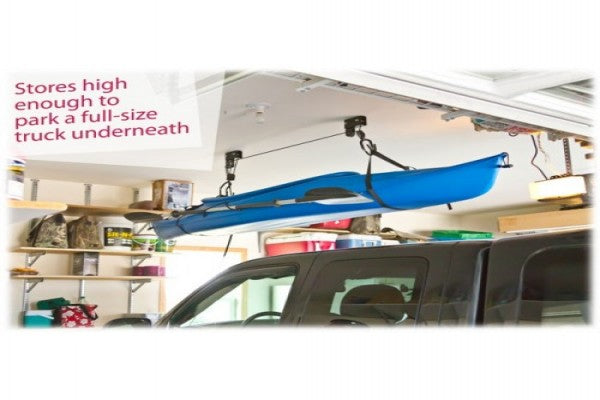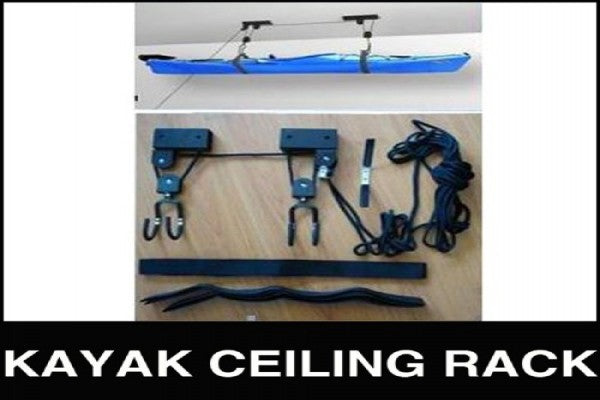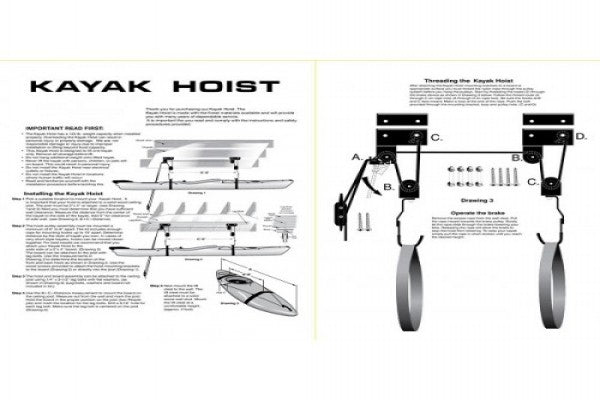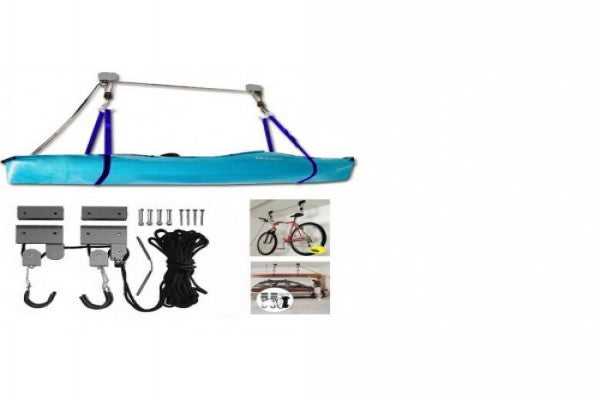 The ultimate Kayak Hoist/Ceiling Rack
The strongest kayak hoist/ceiling rack on the market
Maximize space and hang it from the roof,       
No more tripping or stepping over your kayak
2X Steel Plates Including Double Rope Pulley System For Fixing To Your Roof/Ceiling
2X Plastic Coated Metal Hooks For Attachment To Your Kayak/Canoe
16 Metres Of Rope
10X Fitting Screws
1X Cleat To Tie Off The Rope!
Colour: Black
Convenient pulley system to allow you to move the kayak up and down.
Rope length of kayak hoist: 16m.
Maximum weight capacity: 56.6kg .